Lately my artistic vibes has been compromised, I figured it out.
so what
if people
don't like
me
or
my posts
i've never had a goddamn summer
since 2013
Life
has been
well fucked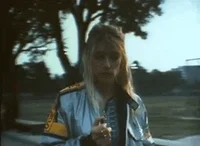 Starting the days in January of 2014, I felt compromised to finish my academic assignments. To the better lack of it, the entire year behind me filled the fringe and graces of dexterity and skill, housed in my place of willfullness.
Reality had no greater assignments than ones we had to conform; marriage to jobs to balancing domestic duties to minding children to listing chores to cooking dinner.
To wake up reeling is to find oneself in a postmodern repetition of products and power, tools and schedules, dictions and phrases, arbitrary relations and everyday work.
Hence, school the safeground that builds our dreams, caged us in a ground of fight and flight, figures and papers, to monsters that go haunt and destroy the very minds we used to own.
The context of adulting as a phase, prosaic as the opposite, is where one threads several spaces in the entire loom of society; enmeshed in the critical cycle of knowing and unknowing, obtaining and emptying.